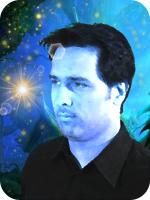 Name, Surname:
Andreas Flierl
Date of birth:
March 29, 1978
Size, Weight, Eye-colour:
1.78 m, 94 kg, blue
Spoken languages:
German, English
14 Jan 2005: Small update
I've been pretty busy in real life so I did not have very much time to code lately. Nevertheless I got something finished a while ago, namely Rallo Mosston, the cannoneer trainer (ship crew), who currently resides in Silverlake city. Be sure to stop by.
On a side note, both of my rooms in Silverlake used to be teleportable (as of a bug) but thanks to a righteous bug reporter, both rooms are no-sum now, as is the rest of Silverlake.
31 Oct 2004: Developer's diary
After 2 weeks of more or less active coding, my first project (furniture for ships) is done. The associated shop can be found (as announced) in Silverlake City. Currently, I have six more projects to work on, all in and around ships. I'll keep you updated at this place. :-)
17 Oct 2004: Hello World!
Yes, well ... "Hello!" ... first of all. I wizzed 2 days ago (on Friday Oct 15 around 1 am CEST) and tonight I felt like putting a very small page up, so that you people can get an impression who I am. I plan to present smallish info on projects I'll work on in the future here on this page. For now I think it is enough to say that I do some small project about furniture for ships, mainly to get used to coding on BatMUD. In the near future I think I will work with Melemkor on ship stuff, time will tell what that will be.